Rabbi Eisen's Shabbat Shalom Message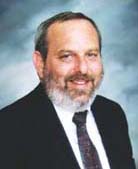 Shabbat Shalom!
HANG IN THERE, SHABBAT IS COMING!
If interested in receiving Rabbi Eisen's weekly message directly to your in-box, please send your name and
e-mail address to rabbi@caiaz.org
Click here for full text of the
Torah and Haftarah portions.
---
Candlelighting for
Friday, July 31, 2015 • 7:03pm
• Our Portion for the Week •
VE'ETCHANAN – Deuteronomy 3:23 – 7:11
The portion opens with Moses reminding the people how he had pleaded with God to be allowed to see the Promised Land. God relented and allowed Moses to view the Land of Canaan, but in so doing, God reminded Moses to prepare Joshua to be the new leader of the people in their new Land. Moses continues in his speech to the people, exhorting them to observe the laws and rules given them so that they may enter and occupy the Promised Land. The people are specifically cautioned to follow the entire law. They must not add to or delete from that which God has commanded them. Moses details the very special relationship that God has with the people Israel and emphasizes that unique connection should in no way be jeopardized. Moses intersperses his warnings to the people with descriptions of various statutes and commandments. These include: 1.The cities of refuge. 2. A repetition of the Ten Commandments. 3. The first paragraph of the SHEMA.
• Our Question for the Week •
But if you search there for the Lord your God, you will find Him, if only you seek Him with all your heart and soul.
(Deuteronomy 4:29)
To/for whom is our verse most applicable: sinners, the pious, the average Jew? How is "searching for God" part of everyday Jewish living? Is this process at times even more critical for those immersed in Jewish observance and, therefore, perhaps liable to take God's existence and role for granted?
Feeling the loss of God is a critical first step toward renewing our relationship with the Divine. How might this theology be productively applied to our understanding of the Holocaust … or other times of national or personal adversity … where God seems absent? What significance do you find in the fact that the Jewish People "found God, rediscovered the Torah, rediscovered itself" in Exile? What implications does this have especially for Jewish communities of the Diaspora? Is there spiritual peril in asserting that we search for God primarily in our own hearts … rather than through traditional forms of Jewish expression or under the tutelage of spiritually refined and religiously accomplished mentors? How might these two paths be combined?