Rabbi Eisen's Shabbat Shalom Message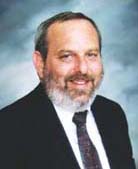 Shabbat Shalom!
HANG IN THERE, SHABBAT IS COMING!
If interested in receiving Rabbi Eisen's weekly message directly to your in-box, please send your name and
e-mail address to rabbi@caiaz.org
Click here for full text of the
Torah and Haftarah portions.
---
Candlelighting for
Friday, September 4, 2015 • 6:25pm
• Our Portion for the Week •
KEE TAVO – DEUTERONOMY 26:1 – 29:8
In this portion we conclude the review of the law code and Moses' second discourse. In the final details, the Israelites are instructed that when they enter the Promised Land and settle it, they are to bring an offering of first fruits. In accepting the offering, the priest is to recite a brief history of the people, from Abraham's and Jacob's wanderings to the occupation and possession of the land. Moses begins a third discourse which deals with enforcement of the law. Upon crossing the Jordan, the people are to set up 12 stones on Mt. Ebal on which they will inscribe the laws that Israel is to obey. This activity is to be followed by a dramatic recitation of the blessings that will accrue from obedience to God's work and the curses that will follow upon failure to obey. The passage of curses (known as TOCHECHAH, or warnings) is much longer and more detailed than the passage of blessings, indicating the difficulty of convincing the people that it is in their best interest to live by God's law.
• Our Question for the Week •
Moses and the levitical priests spoke to all Israel, saying: Hear O Israel! Today you have become the people of the Lord your God: Heed the Lord your God and observe His commandments and His laws, which I enjoin upon you today.
(Deuteronomy 27:9-10)
How can individual Conservative Jews and congregations serve the cause of Jewish peoplehood?
What is it that makes Jews a people?
What would you include in a brief "mission statement" for the Jewish People? How might Israelis and Jews of the Diaspora approach such a question differently?
When have you most strongly experienced a sense of Jewish peoplehood? How might you further cultivate such experiences (in yourself, in your children … in their children)?