Rabbi Eisen's Shabbat Shalom Message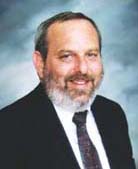 Shabbat Shalom!
HANG IN THERE, SHABBAT IS COMING!
If interested in receiving Rabbi Eisen's weekly message directly to your in-box, please send your name and e-mail address to rabbi@caiaz.org.
Click here for full text of the
Torah and Haftarah portions.
---
Candlelighting for
Friday, Marcfh 7, 2014 • 6:07 pm
• Our Portion for the Week •
VAYIKRA – LEVITICUS 1:1 – 5:26
In this portion we begin the Book of Leviticus. The last chapters of Exodus detailed the construction of the Mishkan, the portable wilderness sanctuary, and the designation of the priests who were to serve in it. Leviticus constitutes an instruction manual for the priests, as well as setting forth rules to achieve personal holiness and the sanctification of human life. The reading describes five main types of sacrifices that were to be brought: the burnt offering, the meal offering, the peace offering, the sin offering and the guilt offering. For each type, details are provided of the circumstances under which it is to be brought, who brings it and of what it consists. The Hebrew word translated "sacrifice" or "offering' is Korban, from the root k-r-v, "to draw near." The offerings were means of drawing near to God and, in a sense, drawing Him near to the offerer. Although we no longer offer sacrifices in the way our ancestors did, the goal of the system, to move one to a more Godly life, is still to be pursued.
• Our Question for the Week •
The Lord called to Moses and spoke to him from the Tent of Meeting, saying:
(Leviticus 1:1)
According to our Commentators, Moses, who was known for his humility, did not think there was anything special about him that warranted his being chosen by God – he was simply there in the right place at the right time.
Do people shape events or do events shape people? Are the men and women we read about in history books there because of their unique qualities or by chance?