Rabbi Eisen's Shabbat Shalom Message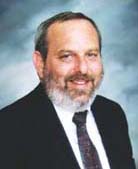 Shabbat Shalom!
HANG IN THERE, SHABBAT IS COMING!
If interested in receiving Rabbi Eisen's weekly message directly to your in-box, please send your name and
e-mail address to rabbi@caiaz.org
Click here for full text of the
Torah and Haftarah portions.
---
Candlelighting for
Friday, January 20, 2017 • 5:29pm
• Our Portion for the Week •
SHEMOT – EXODUS 1:1 – 6:1
In this portion we begin the book of Exodus and move from the account of the history of a clan to the history of the Hebrew nation. A new king, who does not know Joseph, ascends the throne of Egypt and enslaves the Israelites. Moses is born to Israelite parents, but owing to a set of strange circumstances, he grows up in Pharaoh's palace as an Egyptian prince. He goes out to observe the Israelites at work and kills an Egyptian taskmaster for beating a slave. He is then forced to flee for his life to Midian where he marries and becomes a shepherd for his father-in-law, Jethro, the priest of Midian. While tending his flock at Mt. Horeb (Sinai), Moses encounters God in a burning bush and is commissioned to return to Egypt and free his people. Accompanied by his brother, Aaron, he makes an appeal to Pharaoh, which is totally rejected. Events are thus set in motion which will lead to the Exodus and Moses' lifelong task to bring his people back to their land.
• Our Question for the Week •
And [Pharaoh] said to his people, "Look, the Israelite people are much too numerous for us. Let us deal shrewdly with them, so that they may not increase; otherwise in the event of war they may join our enemies in fighting against us and rise from the ground." (Exodus 1:9-10)
Josephus, one of the earliest Jewish historians, attributes the Egyptian disregard of our ancestors to jealousy and feelings of unworthiness. Does the Pharaoh who "knew not Joseph" oppress the Israelites for this subconscious reason? Or does the text suggest that he acts out of strategy and nothing more? Is Pharaoh's problem with Israel more personal or political? Is it difficult to make "shrewd" decisions that are "nothing personal, just business," or are the two easily separated?
The Israelite population boom not only resulted in a larger group with a similar background, but also the flowering of culture in the population. Was Egypt more interested in reducing the sheer number of Israelites, or more interested in reducing its cultural imprint on the kingdom? Is Pharaoh's concern about the Israelites one day rising against the Egyptians a fair one? Or was it based on the fear that a divergent culture inevitably leads to conflict? Is this still a typical pattern of making hateful decisions based on fear of the unknown?