Rabbi Eisen's Shabbat Shalom Message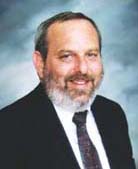 Shabbat Shalom!
HANG IN THERE, SHABBAT IS COMING!
If interested in receiving Rabbi Eisen's weekly message directly to your in-box, please send your name and e-mail address to rabbi@caiaz.org.
Click here for full text of the
Torah and Haftarah portions.
---
Candlelighting for
Friday, March 27, 2015 • 6:22pm
• Our Portion for the Week •
TZAV – LEVITICUS 6:1 – 8:36
In this portion we find further details concerning the burnt offering, the meal offering, the guilt offering and the peace offering, as well as details of the thank offering. With the types of sacrifices fully described, we now move to a description of the institution of the service in the Mishkan and the consecration of Aaron and his sons to the priesthood. The ceremonies consist of dressing the priests in their special vestments, anointing the Mishkan and all its furnishings with oil, anointing the priests with oil, offering sacrifices and putting blood of the sacrifices upon the right ears, the right thumbs and the right toes of the priests. The aim of the entire proceedings was to highlight the special duties and responsibilities of the priests as representatives of the people before God. The pattern which is described here continued to be the manner of anointing the priests for over a thousand years.
• Our Question for the Week •
If he offers it for thanksgiving, he shall offer together with the sacrifice of thanksgiving unleavened wafers spread with oil, and cakes of choice flour with oil mixed in, well soaked.
(Leviticus 7:12)
How does Jewish practice today provide for the expression of thanksgiving? How might the "thanksgiving offering" be restored to a central role – a superlative aspect – of Jewish life?
If the practice described in our verse were still in force, for what events and experiences in your life would you have been inspired to bring a thanksgiving offering?