Rabbi Eisen's Shabbat Shalom Message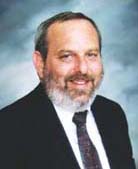 Shabbat Shalom!
HANG IN THERE, SHABBAT IS COMING!
If interested in receiving Rabbi Eisen's weekly message directly to your in-box, please send your name and e-mail address to rabbi@caiaz.org.
Click here for full text of the
Torah and Haftarah portions.
---
Candlelighting for
Friday, April 11, 2014 • 6:32 pm
• Our Portion for the Week •
AHARE MOT – LEVITICUS 16:1 – 18:30
In this portion we conclude the laws of ritual purity and begin the section known as the "Holiness Code". The reading opens with a description of the ritual of Yom Kippur. This ritual with its distinctive rites of riddance, including the symbolic transferal of the transgressions of the Israelites and their priests onto a goat (the scapegoat) which is driven into the wilderness, never to return, is the climax of the laws of purification. In the Torah, Yom Kippur is an annual ritual of purification of the Mishkan (sanctuary). In later Judaism, however, the emphasis shifts to atonement for the sins of the people. The laws of the "Holiness Code" serve to implement the idea that the Israelite people is collectively obligated to seek to achieve holiness in order to be like God, who is holy. The Code begins with consideration of the family and details forbidden sexual unions. Whereas purity and impurity pertain to states of being, holiness has to do with interpersonal relationships and modes of behavior.
• Our Question for the Week •
Aaron shall lay both his hands upon the head of the live goat and confess over it all the iniquities and transgressions of the Israelites, whatever their sins, putting them on the head of the goat; and it shall be sent off to the wilderness through a designated man.
(Leviticus 16:21)
On Yom Kippur, we repeat our confessions of sins – both the short Ashamnu and the long Al Het – many times. But saying the words is not magic; the words must be matched by action. What is the essence of confession and of repentance? How often do you think you actually do repent on Yom Kippur? Why is it so hard?
We frequently read news stories about some politician, businessperson, or celebrity caught with a hand in the cookie jar, with a zipper undone, or in some other compromising position. He or she then will issue a statement "taking responsibility," apologizing to anyone who was offended, and claiming that he didn't mean it, he couldn't help himself (but he would be going to rehab), or he was drunk. Do you think these public confessions are ever real, or are they simply damage control? What motivates a person to change?