Rabbi Eisen's Shabbat Shalom Message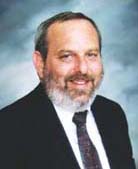 Shabbat Shalom!
HANG IN THERE, SHABBAT IS COMING!
If interested in receiving Rabbi Eisen's weekly message directly to your in-box, please send your name and e-mail address to rabbi@caiaz.org.
Click here for full text of the
Torah and Haftarah portions.
---
Candlelighting for
Friday, December 6, 2013 • 5:00 pm
• Our Portion for the Week •
VAYIGASH – GENESIS 44:18 – 47:27
In this portion, the Joseph narrative is continued as Judah makes a moving appeal to Joseph (still unrecognized by his brothers) on behalf of his brother Benjamin, who has been accused of stealing Joseph's goblet. Judah's words convince Joseph that his brothers have truly changed since they sold him. He reveals himself to them, inquires after his father's health and assures them that their action was part of God's plan to put him in a position to save lives. He invites the entire family to come to Egypt to live out the five remaining years of the famine. When Jacob arrives, Joseph presents his father at court and settles the family in a choice area of the land. In the following years, he continues his work and brings great benefit to the crown. Jacob's journey to Egypt connects him with Abraham, who also went to Egypt because of famine, but it is also the first step in the transformation of the patriarch's family into the people Israel.
• Our Question for the Week •
I am your brother, Joseph, he whom you sold into Egypt. Now, do not be distressed or reproach yourselves because you sold me hither; it was to save life that God sent me ahead of you! God has sent me ahead of you to ensure your survival … It was not you who sent me here, but God.
(Genesis 45:4-5, 7-8)
Is Joseph a self-effacing mouthpiece of piety or does he suffer from a superiority complex? Has Joseph grown and learned and changed? Or is he the same self-important, ambitious operator as in his youth, unable to relate to his brothers in a healthy manner?
In what ways does Joseph's view of his suffering as part of a greater plan of Providence provide a model for understanding Jewish history? Is it a useful personal model for processing the adversity we encounter as people or as families?
How would Joseph's reunion with his brothers have been different if it had occurred earlier – say, during the years of prosperity preceding the famine, when Joseph's life-saving role was still only a matter of his own predictions? At what point in his life did Joseph come to terms with his theology? With his view of Providence and of God's plans for him in particular?