Rabbi Eisen's Shabbat Shalom Message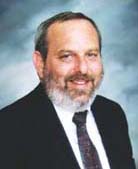 Shabbat Shalom!
HANG IN THERE, SHABBAT IS COMING!
If interested in receiving Rabbi Eisen's weekly message directly to your in-box, please send your name and e-mail address to rabbi@caiaz.org.
Click here for full text of the
Torah and Haftarah portions.
---
Candlelighting for
Friday, November 21, 2014 • 5:02pm
• Our Portion for the Week •
TOLEDOT – GENESIS 25:19 – 28:9
In this portion we follow events in the lives of Isaac and Rebekah. Twin sons – Esau and Jacob – are born and their struggles before birth foreshadow later conflicts between the nations they are to found. Although Jacob is the younger, he tricks Esau out of his birthright. Isaac, like Abraham, meets a number of challenges and is assured by God that he will have many descendants and possess the land of Canaan. When Isaac feels his end approaching and arranges to pass the blessing of succession on to Esau, Rebekah connives to have Jacob trick his father and get the blessing for himself. Jacob must then flee to the ancestral homeland to escape Esau's wrath, but before he leaves, Isaac intentionally passes on to him the blessing of Abraham. This action attests that the leadership of the Jewish People depends on God's plan, not an accident of birth.
• Our Question for the Week •
Esau said, "Isn't he rightly named Jacob? He has deceived me these two times: He took my birthright, and now he's taken my blessing!
(Genesis 27:36)
How, in fact, did Jacob twice deceive Esau? Was the sale of the birthright truly a deception per se? Or is it more accurately described as an act of exploitation? If this is the first time Isaac hears about the birthright sale, why does he not react?
Did Esau suspect that his beloved father was complicit in Jacob's "deception"? If so, was his well-spoken criticism of his brother actually a veiled indictment, a tactful rebuke of Isaac by a devoted and still loving son?