Rabbi Eisen's Shabbat Shalom Message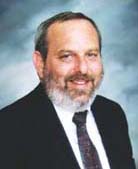 Shabbat Shalom!
HANG IN THERE, SHABBAT IS COMING!
If interested in receiving Rabbi Eisen's weekly message directly to your in-box, please send your name and e-mail address to rabbi@caiaz.org.
Click here for full text of the
Torah and Haftarah portions.
---
Candlelighting for
Friday, May 22, 2015 • 7:01pm
• Our Portion for the Week •
B'MIDBAR – NUMBERS 1:1 – 4:20
In this portion, we begin the Book of Numbers. For about a year the Israelites have been camped at the foot of Sinai where they witnessed the revelation, built the Mishkan and were instructed in its operation. Now they are ready to resume the journey through the wilderness to the Promised Land. The people are organized into a military camp to enable them to undertake a march through hostile environments, both natural and human. The first order of business is a census of all males over 20 except Levites. The tribes are then assigned positions in a square surrounding the Mishkan. Finally, the Levites are assigned special duties in connection with the Mishkan and numbered separately. The physical arrangement of the camp will serve to remind the people on the march of the monumental events they have recently experienced. The Mishkan will become a "mobile Sinai," and its location at the center of the camp will provide focus for the Israelites on their journey.
• Our Question for the Week •
All the Israelites, aged 20 years and over, enrolled by ancestral houses, all those in Israel who were able to bear arms – all who were enrolled came to 603,550..
(Numbers 1:46)
What was the purpose behind the census of the Israelites? To demonstrate the triumphant growth of the nation since its modest origins? Or to emphasize the diminutive size of Israel compared to other – in some ways greater – nations? How has the answer to this question changed and evolved over the course of our history?
What do we need to do in order to ensure that our lives count?