Rabbi Eisen's Shabbat Shalom Message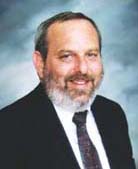 Shabbat Shalom!
HANG IN THERE, SHABBAT IS COMING!
If interested in receiving Rabbi Eisen's weekly message directly to your in-box, please send your name and
e-mail address to rabbi@caiaz.org
Click here for full text of the
Torah and Haftarah portions.
---
Candlelighting for
Friday, October 28, 2016 • 5:18pm
• Our Portion for the Week •
B'REISHEET – GENESIS 1:1 – 6:8
In this portion we begin the reading of the Torah anew. The creation of the world is described in two accounts. The first account focuses on the creation of all the elements of the physical universe, including humanity, and comes to a climax with the establishment of a day of rest. The second account focuses on the creation of humanity and comes to a climax with Adam and Eve in the Garden of Eden. As a result of transgressing, a strict prohibition on eating of the fruit of the tree of knowledge of good and evil, Adam and Eve are banished from the Garden. God proclaims that henceforth they will get their food by hard toil and women will bear children in pain. Adam and Eve have two sons, Cain and Abel, who become a farmer and a shepherd, respectively. As a result of anger when God accepts Abel's offering but not his own, Cain kills his brother. Adam and Eve have a third son, Seth, from whom Noah descends.
• Our Question for the Week •
And God said: "Let there be light." (Gensis 1:3)
It should be noted that God creates light, but darkness already existed on the first day of creation. Do you know people who have brought light to times of darkness? When has that happened?
A commentary teaches that the light created on the first day is not that which lights the world today, but is a light that will be revealed at the end of days. What might be the difference between these two types of light? What will it take for us to see our way into that new/waiting light?
What aspect of the creation story inspires the most awe?