Rabbi Eisen's Shabbat Shalom Message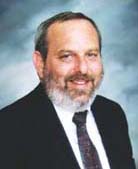 Shabbat Shalom!
HANG IN THERE, SHABBAT IS COMING!
If interested in receiving Rabbi Eisen's weekly message directly to your in-box, please send your name and
e-mail address to rabbi@caiaz.org
Click here for full text of the
Torah and Haftarah portions.
---
Candlelighting for
Friday, November 27, 2015 • 5:01pm
• Our Portion for the Week •
VAYISHLAH – GENESIS 32:4 – 36:43
In this portion we conclude the independent stories about Jacob. In the remainder of the book of Genesis his life is intertwined with the biography of Joseph. Jacob prepares to encounter Esau by dividing his camp as a safety precaution and sending a large gift of livestock to his brother. He wrestles all night with a mysterious assailant from whom he wrests a blessing at daybreak in the form of a change of name from Jacob to Israel. Following the successful meeting with Esau, Jacob travels on and settles down. His daughter, Dinah, is ravished by a local prince, and two of her brothers take fearful revenge. Other events serve to sever decisively the connection of the patriarchs with Mesopotamia. By the end of this portion, our focus is shifted from the lives of individuals to the emerging people of Israel.
• Our Question for the Week •
Looking up, Jacob saw Esau coming, accompanied by four hundred men. He divided the children among Leah, Rachel, and the two maids, putting the maids and their children first, Leah and her children next, and Rachel and Joseph last.
(Genesis 33:1-2)
Is this Jacob at his worst? Is he assigning relative value to the lives of his wives and children based on personal preference, affection, and social standing? If he feared an imminent attack by Esau – as the text suggests he did – what other – perhaps morally more defensible – steps might he have taken in protecting his family?
If Jacob did not expect an attack, but was simply arranging his family for presentation to Esau – "the best saved for last" – what do we learn from this of the Patriarch's character and personality? How does this foreshadow subsequent events in the life of his "favorites"?
Is it merely politically incorrect – socially obtuse – to love one child more than others? What reasonable behavioral limits must a good parent put on such feelings of favoritism? When is it, indeed, proper to devote disproportionate attention to one child over her or his siblings – "a health scare, an academic snarl, an emotional problem"?