Rabbi Eisen's Shabbat Shalom Message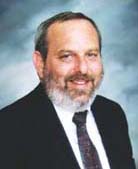 Shabbat Shalom!
HANG IN THERE, SHABBAT IS COMING!
If interested in receiving Rabbi Eisen's weekly message directly to your in-box, please send your name and
e-mail address to rabbi@caiaz.org
Click here for full text of the
Torah and Haftarah portions.
---
Candlelighting for
Friday, July 3, 2015 • 7:16pm
• Our Portion for the Week •
BALAK – Numbers 22:2- 25:9
Balak, King of Moab, is afraid that the Israelites will attack and defeat him. He summons the renowned prophet Balaam from Mesopotamia to curse the Israelites. God intervenes, and Balaam goes to Moab, but once there blesses the Israelites three different times as well as prophesying the destruction of Moab and the neighboring countries. The future of Israel now seems bright indeed, but the promise is immediately dashed when the people are enticed to participate in the idolatrous cult of BAAL-PEOR. The unique relationship with God is still not firmly enough established.
• Our Question for the Week •
Let Aaron be gathered to his kin … Moses did as the Lord had commanded. They ascended Mount Hor in the sight of the whole community. Moses stripped Aaron of his vestments and put them on his son Eleazar, and Aaron died there on the summit of the mountain. When Moses and Eleazar came down from the mountain, the whole community knew that Aaron had breathed his last. All the house of Israel bewailed Aaron 30 days.
(Numbers 20:24, 27-29)
Was Aaron's end a "good death" or a tragic one? Was his being stripped of his priestly vestments in favor of his son a proud transition or an unbecoming conclusion to a career that was flawed and very human?
Do you think that Aaron's death was so painful to God?
Would you want to be informed of the day of your death, so that you can prepare, say goodbye, contemplate your mortality, and review the life you have lived? Or is it a greater blessing and comfort to remain ignorant of the details of your own personal destiny?