Rabbi Eisen's Shabbat Shalom Message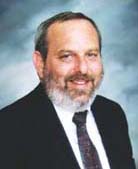 Shabbat Shalom!
HANG IN THERE, SHABBAT IS COMING!
If interested in receiving Rabbi Eisen's weekly message directly to your in-box, please send your name and e-mail address to rabbi@caiaz.org.
Click here for full text of the
Torah and Haftarah portions.
---
Candlelighting for
Friday, August 1, 2014 • 7:03 pm
• Our Portion for the Week •
DEVARIM – Deuteronomy 1:1 – 3:22
A new book is begun. The Book of Deuteronomy, the fifth and last book in the Torah, is a repetition of the salient messages of the first four books. Even the original name of this book is suggestive: MISHNEH TORAH, the repetition of the Torah. The book is structured around three grand speeches by Moses. The first reading contains most of Moses' first speech. This is also SHABBAT HAZON – "The Sabbath of The Vision" — A Sabbath of Rebuke, previewing the destruction of the Temples and the dissolution of Jewish life — prior to the Fast of the 9th of Av.
• Our Question for the Week •
"How can I bear unaided the trouble of you, and the burden, and the bickering!"
(Deuteronomy 1:12)
Deuteronomy 1:12, due in part to its unusual Hebrew vocabulary, as well as to the fact that parashat Devarim always falls on Shabbat Chazon (the Shabbat before Tisha B'Av) -customarily is chanted to the melody for Lamentations, the trope for Eichah. How is Moses' "dilemma" (as expressed in this verse) analogous to the tragedies recalled on Tisha B'Av?