Rabbi Eisen's Shabbat Shalom Message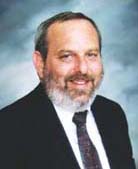 Shabbat Shalom!
HANG IN THERE, SHABBAT IS COMING!
If interested in receiving Rabbi Eisen's weekly message directly to your in-box,
please send your name and e-mail address to rabbi@caiaz.org
Click here for full text of the
Torah and Haftarah portions.
---
Candlelighting for
Friday, July 20, 2018 • 7:15pm
• Our Portion for the Week •
DEVARIM
Deuteronomy 1:1 – 3:22
A new book is begun. The Book of Deuteronomy, the fifth and last book in the Torah, is a repetition of the salient messages of the first four books. Even the original name of this book is suggestive: MISHNEH TORAH, the repetition of the Torah. The book is structured around three grand speeches by Moses. The first reading contains most of Moses' first speech. This is also SHABBAT HAZON – "The Sabbath of The Vision" — A Sabbath of Rebuke, previewing the destruction of the Temples and the dissolution of Jewish life — prior to the Fast of the 9th of Av.
• Our Question for the Week •
1) Where and when is Moshe speaking to the people (1:1-3)? What do you think that a leader of 40 years that has gone through everything that Moshe went through will tell the people on the eve of his death and their entry into the land?
2) According to the narrative that Moshe tells the people, what was supposed to be the order of events once they received the Torah at Sinai (1: 6-8)? What message would that send to the people who left Egypt?
3) As we read in Num. 13-14, the People of Israel wondered for 40 years in the desert because of the incident of the spies. According to Moshe's telling of the event here, whose idea was it to send the spies (1:20-22)? Compare it to Num. 13:1-3. What are the differences? How can we explain the existence of 2 narratives of the same event?
4) A few weeks ago we read that the Edomites refused to allow the people of Israel to pass through their land despite the Israelite offer not to walk in the fields nor drink the water, or to pay for it (Num. 21:14-21). Now we get a different view point of the story. Why did Israel not attack them, and why did they offer to pay for the water (2:2-8)?
5) The people, led by Moshe, did conquer the lands of Sihon and Og in trans-Jordan, and gave them to the tribes of Reuben, Gad, and half of Manasseh. At this point Moshe has 2 instructions that are relevant for those entering the land. What does he tell the trans-Jordan tribes (3:18-20)? What did he tell Joshua (3:21-22)? Why does he tell Joshua this?