Administrative Staff
Bob has been Finance Director since March 2010. Prior to moving to Tucson from Brooklyn, New York in 2007, he was Vice President of Finance for JCC Association. Bob is responsible for maintaining the financial records of the synagogue, overseeing congregants' accounts, working with the staff on operating budgets, and providing the Board and staff with regular financial statements.
Lynne Falkow-Strauss, Preschool/Kindergarten Director
Lynne — daughter of Cantor Maurice Falkow (of blessed memory), who served the congregation from 1948 to 1989 — grew up in Congregation Anshei Israel. Upon graduating from the University of Arizona with a B.S. in Child Development and Family Relations, she was hired to teach in the synagogue's preschool. After three years, Lynne was promoted to Preschool/Kindergarten Director, a position she still holds. The school has twice received the "Solomon Schechter Award for Excellence" from the United Synagogue of Conservative Judaism. Lynne recently celebrated her 44th year with CAI.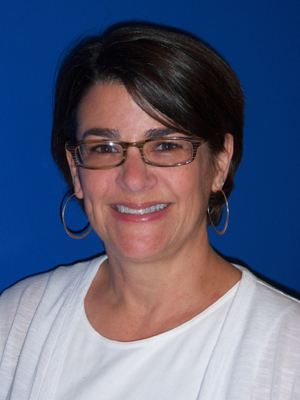 Sarah Artzi, Religious School Administrator
Sarah Artzi was appointed as interim Religious School Administrator in June 2014. In this new role, Sarah will oversee day-to-day operations of the school, its teachers and students. A lifelong member of CAI, Sarah brings to the position a love of learning and teaching, as well as her experience as a Religious School teacher and an active member of so many of our local institutions and organizations. Sarah will work beside Rabbi Robert Eisen and Cantorial Soloist Nichole Chorny to build a strong sense of community and connection within our school.
Barbara Neuman, Congregational Services Director
Barb began work at CAI in 1984 as a teacher in the preschool/kindergarten, left to pursue a career in retail, eventually returning to become receptionist. Promoted to the newly-created position of Congregational Services Coordinator in 2004, her responsibilities include providing tours of the shul, taking care of many aspects of membership such as meeting potential congregants and with new members. Barb also oversees facilitation and implementation of most of the synagogue's events (e.g., Shabbat and holiday dinners, B'nai Mitzvot parties, Kiddush, etc.), and handles seating for the High Holy Days.
Yvonne Ethier, Communications and Marketing Director
Yvonne joined the staff in 2001 as Program Assistant and was promoted to the newly-created position of Communications Coordinator in 2004. She is responsible for relaying Congregation Anshei Israel's mission, values and programs to both its members and to the community. Yvonne handles the layout, production and distribution of the synagogue newsletter, event flyers, a variety of other publications, advertising, and community calendar updates. She also assists committees and affiliates with their publicity, maintains CAI's web site and Facebook pages, and creates copy and graphics for e-blasts and other digital communications.
Max Ellentuck, Food Services Coordinator/Ritual Coordinator
Max, a graduate of the University of Arizona with honors in Judaic Studies and Sociology, has served as Ritual Coordinator since 2006. As our Mashgiach, it is Max's responsibility to ensure that the laws and standards of Kashrut, as set by Rabbi Eisen, are upheld. As the Hevra Kadisha Coordinator, Max liaisons with mortuaries and coordinates the volunteers who perform the Tahara (ritual washing of the deceased). He often prepares food for Kiddush, Third Meal and other synagogue functions.