Religious School
| | |
| --- | --- |
| | "And you shall teach your children." |
For the latest happenings in our
Religious School, visit our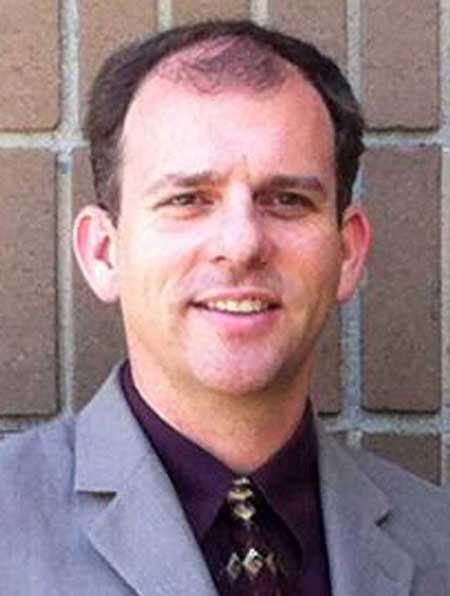 Rabbi Ruven Barkan is CAI's Education and Youth Director in charge of CAI's Religious School and USY programs. With integrity, kindness and compassion, Rabbi Barkan is committed to developing a vibrant Jewish educational environment to nurture our congregation's youth and their families.
Contact Rabbi Barkan.
Since January 2003, Congregation Anshei Israel's Religious School has been designated as a "Framework for Excellence" School
by the United Synagogue of Conservative Judaism. In harmony with the Conservative approach of tradition and change, our Religious School seeks to equip its students with the ability to forge a place for themselves as Je
ws in the modern world. From Kindergarten through 8th Grade, our curriculum is challenging, exciting and motivating, and will form the basis for life-long learning in our Jewish tradition. An integral part of the program is sharing and celebrating Jewish holidays in ways that are meaningful and pleasurable to children. We foster a love of Judaism and pride of being Jewish by providing a setting that is warm, loving, nurturing and safe for children. A computer lab is available for students' use to further their Judaic knowledge.
Admission is open to children of Congregation Anshei Israel members. We accept children of non-members in the Religious School for one year only so they have the opportunity to experience being part of our congregation and educational program before making a commitment to join the synagogue.
Our programs include:
Kindergarten & 1st Grade
Classes provide a foundation for religious studies. Youngsters are introduced to the synagogue, basic Jewish ideals, ethics and mitzvot, customs and ceremonies, prayer and Hebrew reading readiness. Arts & crafts, music and dance enhance the learning experience.
2nd through 8th Grades
The curriculum emphasizes prayerbook Hebrew, the Bible, holidays, mitzvot and prayer. Active participation by students and their families is strongly encouraged.
Bar/Bat Mitzvah
The program includes both classroom and individual instruction for each student by the clergy and B'nai Mitzvah tutors. Three times a year the students and their families meet for dinner and to learn together. A prerequisite for Bar/Bat Mitzvah at Congregation Anshei Israel is a minimum of four years in an approved Judaic studies program including enrollment during the year of the Bar/Bat Mitzvah ceremony.
Tucson High School for Jewish Studies
Sponsored by Congregation Anshei Israel, the Coalition of Jewish Education of the Jewish Federation of Southern Arizona and other area synagogues, the program offers classes designed to pique students' curiosity and strengthen Jewish identity. Hebrew language classes qualify for high school credit.
Confirmation
Students who satisfactorily complete two years of post-Bar/Bat Mitzvah study or who are in the 10th Grade may participate in the program.
Religious School Class Schedule
Kindergarten &
1st Grade

Sundays 9:00am – 12:00noon

2nd – 6th Grades

Tuesdays 4:00 – 6:00pm
Sundays 9:00am – 12:00noon

7th & 8th Grades

Tuesdays 5:00 – 6:00pm Classroom,
followed by dinner and informal education component as part of Junior USY

Bar/Bat Mitzvah

Mondays 4:00 – 5:30pm
Saturdays 9:00am – 12:00noon attend and particpate in Shabbat Service
REGISTRATION / TUITION INFORMATION 2016-17 (Free Religious School for Kindergartners)
2015
August

16

FIRST DAY Religious School classes resume

September

20
Tashlich at the Park
October
4
Breakfast in the Sukkah
11

Blessing of the Pets

November
1
Mishpachah (Family) Program:
Family Game Day & BBQ

8

B'nai Mitzvah Kallah


Required workshop for families of 6th Grade children currently in Religious School & THA to learn about the entire B'nai Mitzvah process. Students learn about expectations & procedures; parents learn about invitations, facility use, etc. Refreshments served.
22
Turkey Drive Assembly

December

6

Hanukkah Family Workshop, 9:00am-12:00noon
ALL Religious School students AND their parents are invited.
At 9:00am, parents are invited to join us for our joyous Religious School Minyan. At 9:30am, while parents may join Rabbi Eisen for the "Real Story" of Hanukkah kollel, children will study through age-specific activities about Pirsuma D'Nisa, the mitzvah of publicizing the miracle of Hanukkah today:

• Pre-K through 1st Grade – Make "sweet" dreidels
• 2nd through 4th Grades – "Kippah Coolness": Explore the intersection of kippah and identity in America and Israel
• 5th & 6th Grades – Make candles the old-fashioned way

At 10:30am, all parents will join their children for a Maccabiah where we'll split into four groups for GaGa competition, relay races, and a short-run with the Maccabiah torch to light the large Hanukkiah outside the synagogue. Junior and Senior USY teens are invited to lead the different teams. At 11:30 am, we will conclude with a Hanukkah party including songs, latkes, gelt and more!

Each person is asked to bring a can of food for the Community Food Bank. Please RSVP to Kim.

13

Assembly

2016
January
9

"Havdallah Under the Stars" and "Choose Your Own Jewish Adventure" – 6:30pm

Families with children of all ages are invited to make friends, build community, learn about Judaism, and have fun! The evening will start with a make-your-own spice box project, followed by a special "Havdallah Under the Stars" on the synagogue's patio courtyard as we bid farewell to Shabbat. Then we'll break into teams to follow clues around the building and "choose our own Jewish path" while participating in fun activities (complete tasks, discuss values, etc.); followed by an ice cream/dessert bar. It's all free, but you must RSVP to Nichole.

11
B'nai Mitzvah Class Havurah (Fellowship) Dinner
As part of the training for becoming a Bar/Bat Mitzvah, this event is one of a series of dinner programs.
February
7
"World Wide Wrap"
Rabbi Ruven Barkan and the Men's Club invite all Religious School students, their parents, and anyone else interested in learning about wearing tefillin for "WORLD WIDE WRAP." The "World Wide Wrap" unites men, women and children in prayer in cities around the world. The community is welcome to join us at 8:45am in the Epstein Chapel to learn to "wrap" with us. Please bring your own tefillin if you own a set. (Extra sets will be provided.) Following the 9:00am Minyan with Religious School families, we'll share bagels and coffee, and at 10:00am, Rabbi Robert Eisen will present, "Mr. Manners Comes to Shul: The Etiquette of a Prayerful Experience." This will be a wonderful learning opportunity for all! There is no charge to attend.
15
B'nai Mitzvah Class Havurah (Fellowship) Dinner


As part of the training for becoming a Bar/Bat Mitzvah, this event is one of a series of dinner programs.

March

11
Kabbalat Siddur Dedication
Join us to celebrate as our 3rd Grade Religious School students lead our Friday night Shabbat service for the congregation and receive their very own copy of our siddur. This very special evening celebrates our students' Hebrew and Judaic accomplishments.
13

"Are You Prepared for Purim"?, 9:00am
A great program for parents & their children of all ages with Rabbis Robert Eisen & Ruven Barkan.
9:00-9:30am Minyan with Religious School in Epstein Chapel
9:30-10:30am "Mitzvah Making:" Go through stations baking hamentaschen, preparing Purim cards & packaging other goodies for Shalach Manot bags for the residents of Handmaker
10:30-11:15am Age-appropriate lessons about Purim & its traditions
11:15am-12:00pm Song fest, shpiels & food (including hamentaschen!)

Open to all Preschool/Kindergarten & THA families, too! No charge to attend; however, RSVP needed by Mar. 10 to Rabbi Barkan.

14
B'nai Mitzvah Class Havurah (Fellowship) Dinner


As part of the training for becoming a Bar/Bat Mitzvah, this event is one of a series of dinner programs.

April

10

NEW! Religious School Registration Party
10:30am-12:00pm in the Kivel Foyer

Parents: Bring your friends to join CAI's Religious School community & get the "insiders early bird" registration price at this event before we open it up to the public. Enjoy coffee bar, virgin mimosas & a chocolate fondue. Please RSVP by Apr. 7 to Rabbi Ruven Barkan.

16

B'nai Mitzvah Class Havurah (Fellowship) Lunch


As part of the training for becoming a Bar/Bat Mitzvah, this event is one of a series of programs.

16
7th & 8th Grade Gesher (bridging) Ceremony
Students will help lead Mincha, Ma'ariv and Havdallah, and throughout the evening our students will share their personal stories about their Religious School experiences. The youth community & their parents are invited to celebrate this milestone.

17
Passover Family Workshop & Chocolate Seder


9:00am-12:00pm


The community is invited to learn about the messages of Passover through activities, foods & a decadent chocolate seder. No charge to attend, but RSVP needed by Apr. 12 to Rabbi Ruven Barkan.

May

2

B'nai Mitzvah Class Havurah (Fellowship) Dinner
As part of the training for becoming a Bar/Bat Mitzvah, this event is one of a series of dinner programs.

15

Last Day Religious School, A

ssembly and

Teacher Appreciation


Come learn with us!
Tuition scholarships are available. For more information about CAI's Religious School,
please contact Rabbi Ruven Barkan.