Religious School
| | |
| --- | --- |
| | "And you shall teach your children." |
For the latest happenings in our
Religious School, visit our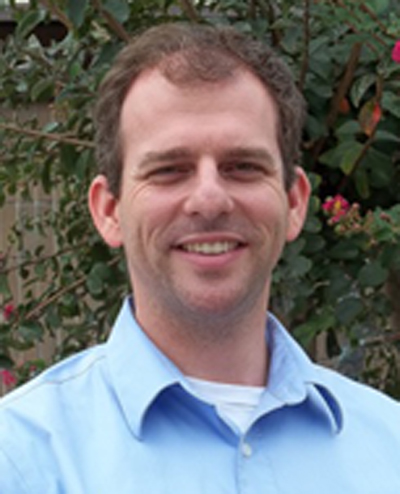 Rabbi Ruven Barkan is CAI's Education and Youth Director in charge of CAI's Religious School and USY programs. With integrity, kindness and compassion, Rabbi Barkan is committed to developing a vibrant Jewish educational environment to nurture our congregation's youth and their families.
Contact Rabbi Barkan.
Since January 2003, Congregation Anshei Israel's Religious School has been designated as a "Framework for Excellence" School by the United Synagogue of Conservative Judaism. In harmony with the Conservative approach of tradition and change, our Religious School seeks to equip its students with the ability to forge a place for themselves as Jews in the modern world. From Kindergarten through 8th Grade, our curriculum is challenging, exciting and motivating, and will form the basis for life-long learning in our Jewish tradition. An integral part of the program is sharing and celebrating Jewish holidays in ways that are meaningful and pleasurable to children. We foster a love of Judaism and pride of being Jewish by providing a setting that is warm, loving, nurturing and safe for children. A computer lab is available for students' use to further their Judaic knowledge.
Admission is open to children of Congregation Anshei Israel members. We accept children of non-members in the Religious School for one year only so they have the opportunity to experience being part of our congregation and educational program before making a commitment to join the synagogue.
Our programs include:
Kindergarten & 1st Grade
Classes provide a foundation for religious studies. Youngsters are introduced to the synagogue, basic Jewish ideals, ethics and mitzvot, customs and ceremonies, prayer and Hebrew reading readiness. Arts & crafts, music and dance enhance the learning experience.
2nd through 8th Grades
The curriculum emphasizes prayerbook Hebrew, the Bible, holidays, mitzvot and prayer. Active participation by students and their families is strongly encouraged.
Bar/Bat Mitzvah
The program includes both classroom and individual instruction for each student by the clergy and B'nai Mitzvah tutors. Three times a year the students and their families meet for dinner and to learn together. A prerequisite for Bar/Bat Mitzvah at Congregation Anshei Israel is a minimum of four years in an approved Judaic studies program including enrollment during the year of the Bar/Bat Mitzvah ceremony.
Tucson High School for Jewish Studies
Sponsored by Congregation Anshei Israel, the Coalition of Jewish Education of the Jewish Federation of Southern Arizona and other area synagogues, the program offers classes designed to pique students' curiosity and strengthen Jewish identity. Hebrew language classes qualify for high school credit.
Confirmation
Students who satisfactorily complete two years of post-Bar/Bat Mitzvah study or who are in the 10th Grade may participate in the program.
Religious School Class Schedule 2018-19 CALENDAR
"Turkey and More" Drive Nov. 1-20, 2018
Turkey Drive Discussion – Sunday, Nov. 18, 9:30am
Join the Religious School as Debbie Crowder with Jewish Family and Children's Services tells us about Jewish families in need in our community. The money we raise through our Turkey Drive provides kosher Thanksgiving turkeys.
Kindergarten &
1st Grade

Sundays 9:00am – 12:00noon

2nd – 6th Grades

Tuesdays 4:00 – 6:00pm
Sundays 9:00am – 12:00noon

7th & 8th Grades

Tuesdays 5:00 – 6:00pm Classroom,
followed by dinner and informal education component as part of Junior USY

Bar/Bat Mitzvah

Tuesdays 4:00 – 6:00pm
Saturdays 9:00am – 12:00noon attend and particpate in Shabbat Service
REGISTRATION / TUITION INFORMATION 2018-19 (Free Religious School for Kindergartners)
NOTE: Both the Registration Form and the Permission Slip/Medical Form must be completed
and submitted with Registration Fee ($65 by Jun 15; $115 thereafter) to hold student's place.


Come learn with us!
Tuition scholarships are available. For more information about CAI's Religious School,
please contact Rabbi Ruven Barkan.