Preschool & Kindergarten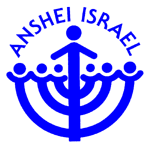 Esther B. Feldman Preschool/Kindergarten
Entrust your child to a school with a stellar reputation!
For the latest happenings in our Preschool/Kindergarten, visit our

Parenting in Peace Courses Jan., Feb., Mar. 2017
Lynne Falkow-Strauss, CAI's Preschool/Kindergarten Director, has been with the school for 45 years! With kindness, love and patience, she is the heart of the school and one of the reasons it has such a wonderful reputation.
Contact Lynne Falkow-Strauss.
Begun in 1956, Congregation Anshei Israel's Preschool/Kindergarten and its teachers are the recipients of numerous education awards. The school has twice received the "Solomon Schechter Award for Excellence" from the United Synagogue of Conservative Judaism and two teachers have been selected as "Educator of the Year" from the Jewish Federation of Southern Arizona.
We're very proud of the relationships built due to the low student-to-teacher ratio. Our programs are designed to enhance the physical, social, emotional and religious growth of ALL children ages 14 months through six years. In addition to a rich and meaningful age-appropriate Judaic and secular education, we offer programs in music, art, science enrichment, Spanish, beginning computers, and library.
Stressing parent involvement, the school has a thriving Parent Action Committee and offers parenting classes taught by Rabbi Robert Eisen.
Parent Testimonials:
Thank you for taking our sons when we needed to find a community of love. This beautiful school has been part of our lives and the imprint is everlasting on the lives of our boys. ~ Anna Schwartz-Warmbrand & Grady Bautista
We can't thank you enough for creating the loving, safe and nurturing environment at your school. Our daughters are who they are today in large part due to your tireless efforts. We have thoroughly enjoyed being "Anshei parents" and will always cherish our time there. ~ Kathy & Dave Hiller
Our programs include:
Parent-Tot Class, Mondays, 9:00 – 11:00am
Open to the public, this FREE weekly class for children up to 24-months in age and their parent(s) is a great way to meet other parents, exchange experiences, and provide an opportunity for the children to play together and engage in age-appropriate activities. We also read a book from PJ Library twice a month. Facilitated by Gabby Erbst, various experts from different fields of child development and child-care will visit to share their expertise and provide opportunities for discussions. Feel free to bring your friends; it's open to everyone! PLEASE NOTE: We have a mandatory vaccination policy. For more information, contact Lynne Falkow-Strauss.
14-Month-Olds
A class to assist the toddler in understanding his or her expanding world and to begin to lay a sound foundation for a positive emotional Jewish identity. The child is provided a rich environment in which he or she can explore freely.
2- & 2-1/2-Year-Olds
Due to the development that takes place between the ages of two and two-and-a-half, we offer programs for each age. Centered on a child attaining a positive self-image while he or she learns a new sense of independence, the program allows the child to discover the joys of cooperative play and the satisfaction of completing tasks.
3-Year-Olds
Ready for new challenges, the child is provided classroom activities that strengthen and sharpen both motor and social skills. Hands-on introductions to art, music, science, math, and geography encourage curiosity and are designed to stimulate growth.
4-Year-Olds
Cognitive skills are further developed through individual and group experiences that encourage a child's natural curiosity. Stimulating activities nurture later proficiency. The child learns to explore his or her environment and to recognize the larger world around them. A growing knowledge of the beautiful traditions of Judaism further enhances the child's love of learning.
Kindergartners
A comprehensive, full-day program and an introduction to the exciting world of elementary school in which the child's curiosity about the world grows. Basic concepts in reading, writing, math, science, and art help the child build confidence in his or her ability to learn and develop self-esteem through greater independence. Visits by specialists and field trips are included. Jewish traditions and history are introduced through music, art and a beginning Hebrew vocabulary program.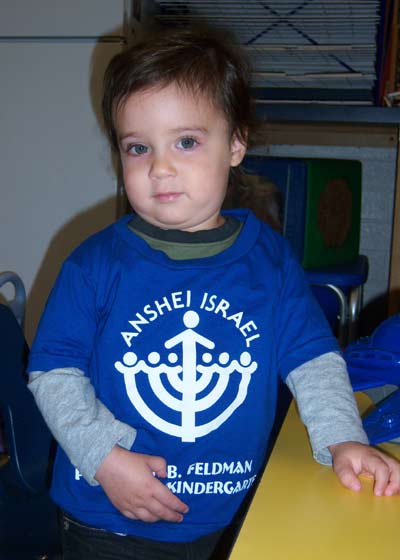 REGISTRATION FORM for Preschool or Kindergarten 2016-17
Preschool / Kindergarten Handbook 2016-17
Suggested Birthday Treat Ideas
Scholarships are available for Kindergarten students. Families requesting financial assistance may apply on-line with

(Financial Aid for School Tuition) by clicking on the logo at right. Funding for financial assistance is primarily provided by JETCO (Jewish Education Tax Credit Organization). Confidential applications are reviewed by an impartial committee. Tuition and financial aid information is always kept strictly confidential. The FAST application fee is $43. The application fee is non-refundable and payable by MasterCard, Visa or American Express.

Proudly teaching children from generation to generation.
For more information about CAI's award-winning Preschool/Kindergarten, space availability,
or to schedule a personalized visit, please contact Lynne Falkow-Strauss.