Gift Shop
For the best selection of Judaica in Tucson,
visit CAI's Women's League Judaica Gift Shop!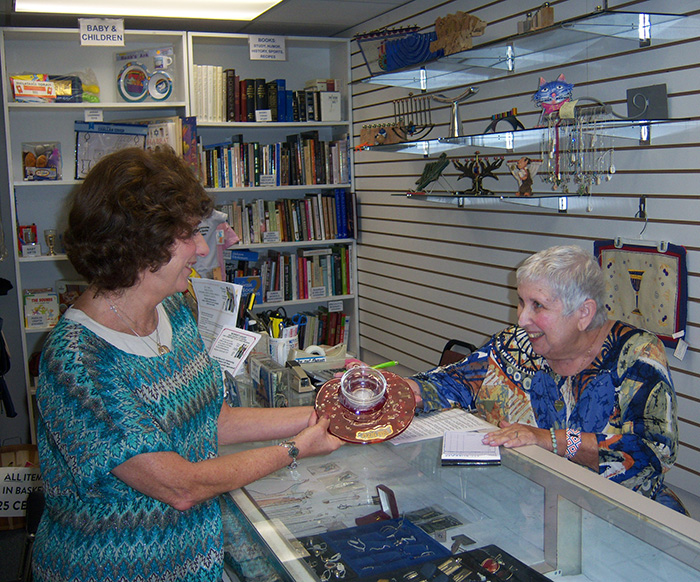 WE HAVE A HUGE SELECTION OF GREAT ITEMS!
Check out the Judaica Gift Shop when you need gifts for a birthday, anniversary, wedding, Bar/Bat Mitzvah or any other occasion.
(Remember: Women's League members
receive a 10% discount on most items.)
We always have available:
Gifts and cards for all occasions; books, toys, mezzuzot, talitot, kippot, menorot, picture frames, candlesticks, kiddush cups, holiday accessories, jewelry…
20% OFF all invitations: Bar/Bat Mitzvah, weddings, birth announcements
and parties; Bridal and Bar/Bat Mitzvah registry;
FREE gift wrap; Gift Certificates available.
These items and so much more … come and see us!
Special orders welcome. Visa & Mastercard accepted.
Did you know that 100% of the net profits of our Judaica Gift Shop are divided between Preschool/Kindergarten, Religious School and USY?
You can help us by volunteering in the Judaica Gift Shop.
Any time you have is greatly appreciated!
For questions, appointments or to volunteer, contact Tammy Strobel.