L'Door V'Dor – 50 Years on 5th Street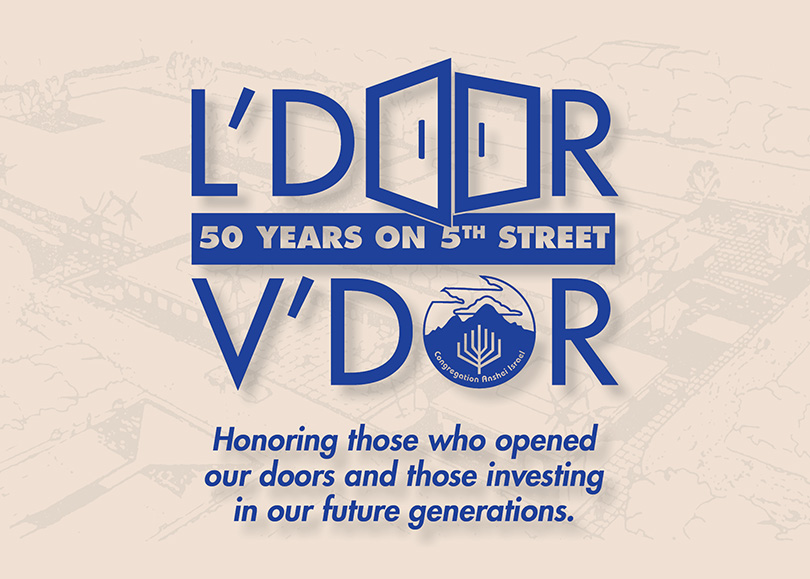 As we approach the 50th Anniversary of our current Congregation Anshei Israel home on 5th Street, we look back at the men and women who had the vision to build it.
It's time to honor them.
Save the Date:
L'Door V'Dor
Come Together Gala
February 9, 2019

Featuring the dedication of the
Susan and Saul Tobin History Hall.
---
We're collecting and sharing memories from community members who remember that time; we'll remember the last 50 joyous years here, and we'll plan for the future of our home and the future generations who will call Congregation Anshei Israel home.
Scroll down or click here for the memory submission form.
Share your CAI memories with us!


(Note: by submitting this form you agree to allow CAI to use any submitted materials for promotional purposes)