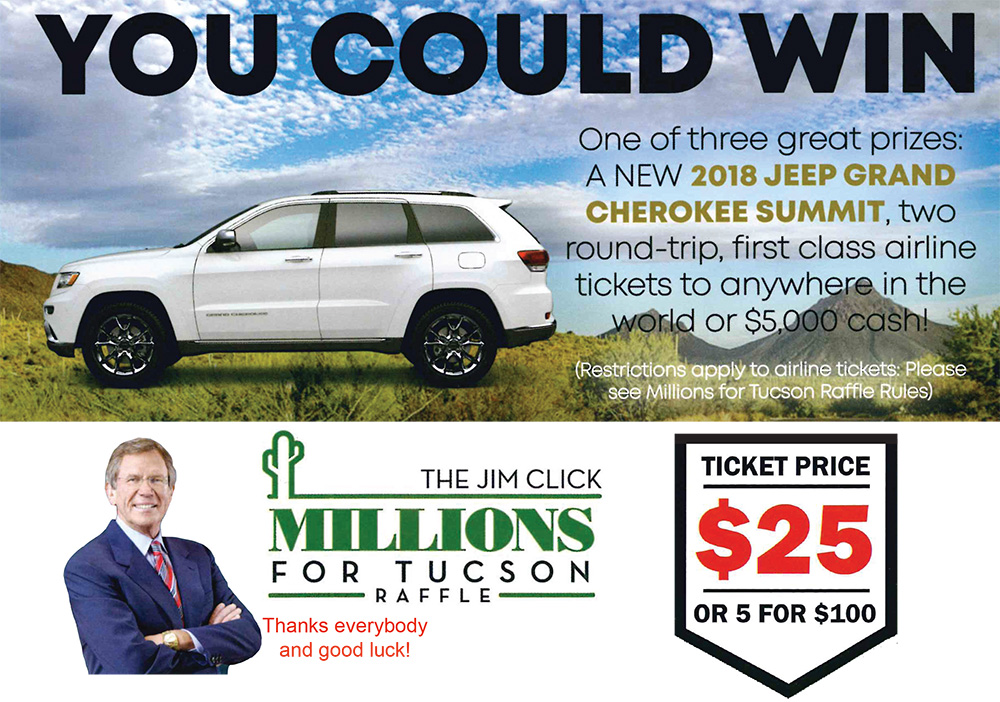 Congregation Anshei Israel is once again participating in the Jim Click "Millions for Tucson" raffle!
What makes this raffle unique is that we sell tickets and CAI keeps 100% of the money!
By purchasing a ticket (or more!), YOU can help raise much-needed funds for CAI and YOU could win the car, airline tickets or cash.
Help us raise even more money by selling tickets to your family and friends.
TICKETS: $25 or 5 for $100
Tickets available through Dec. 4. (Drawing will be held Dec. 13, 2018.)
Good luck and thank you for supporting Congregation Anshei Israel!